Learn How to Make Personal-Care & Household Products Naturally with an Experienced Teacher!
Started in 2013, I've worked with over 800 students!
See the video below of my guest appearance on A&E's Storage Wars!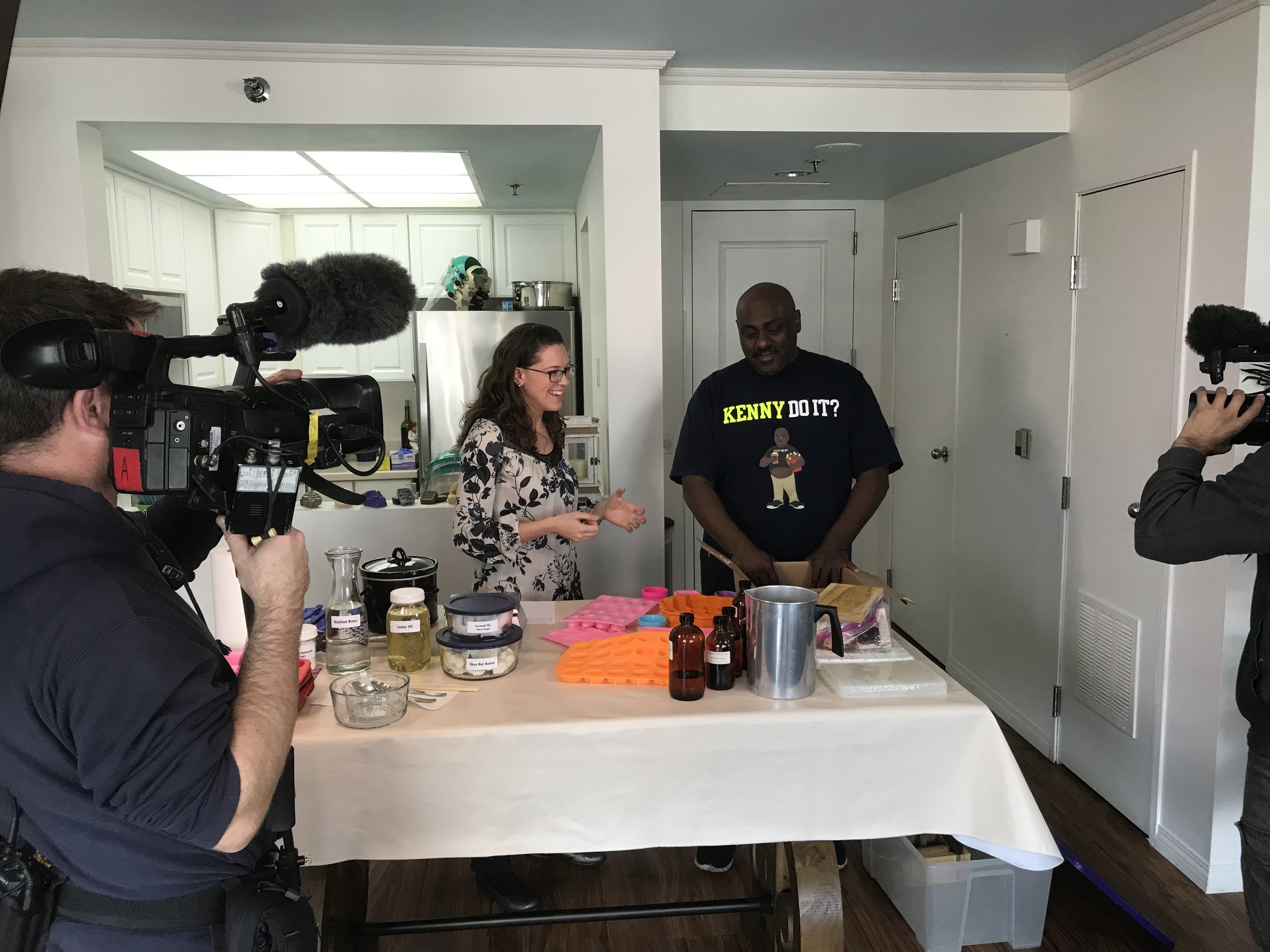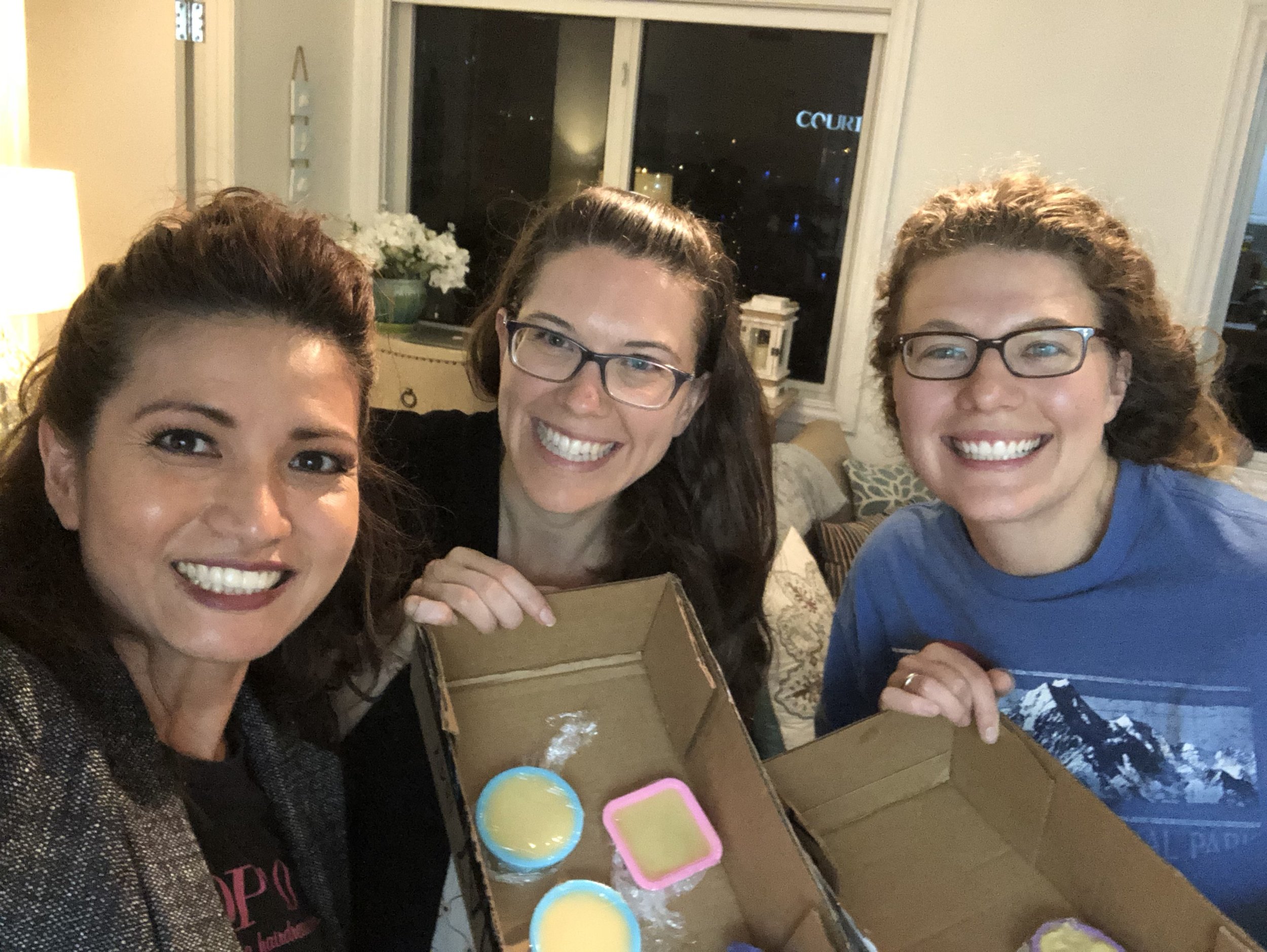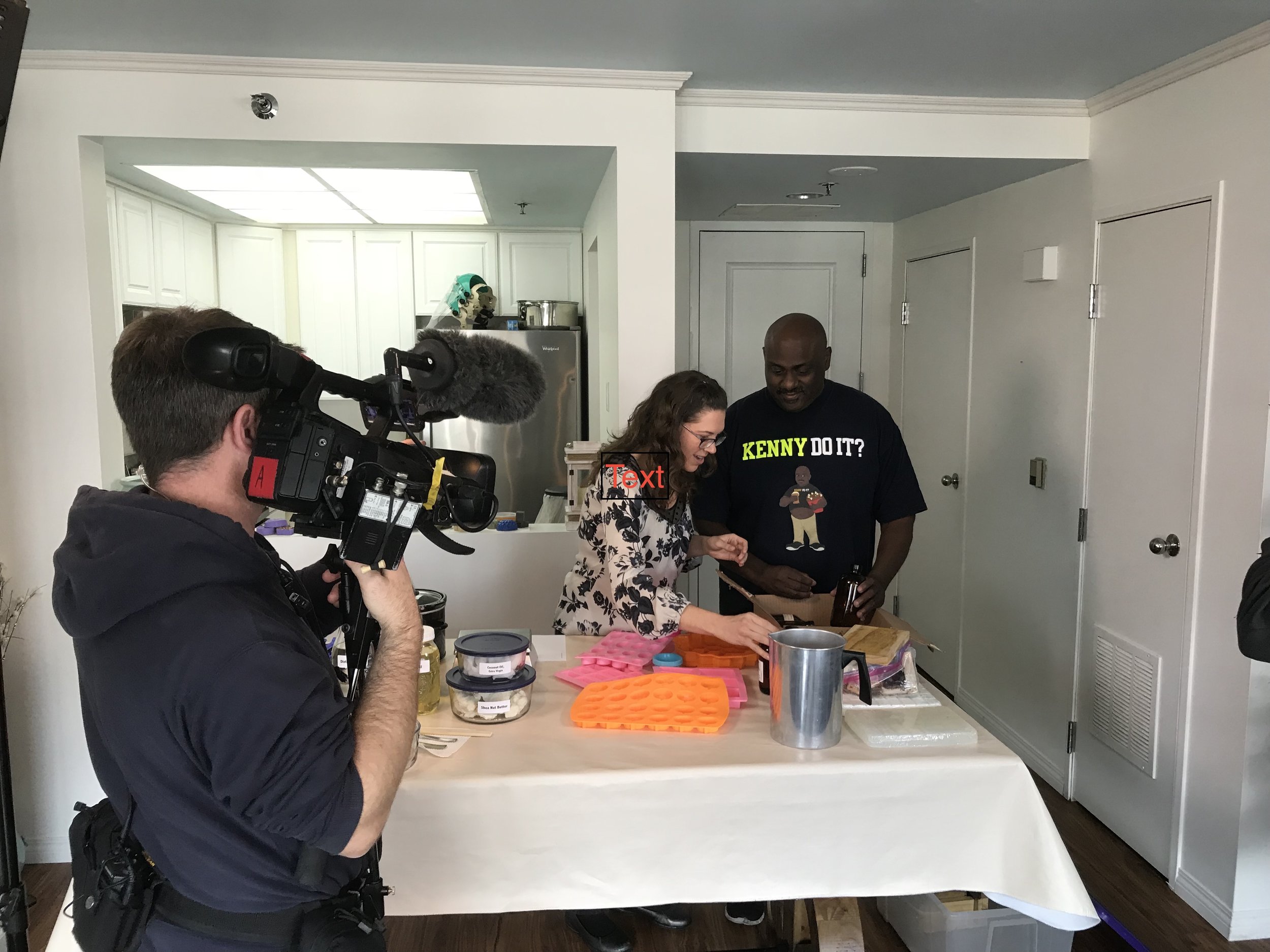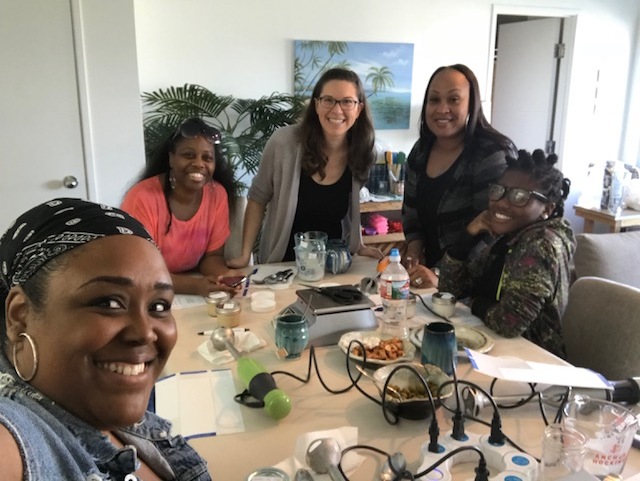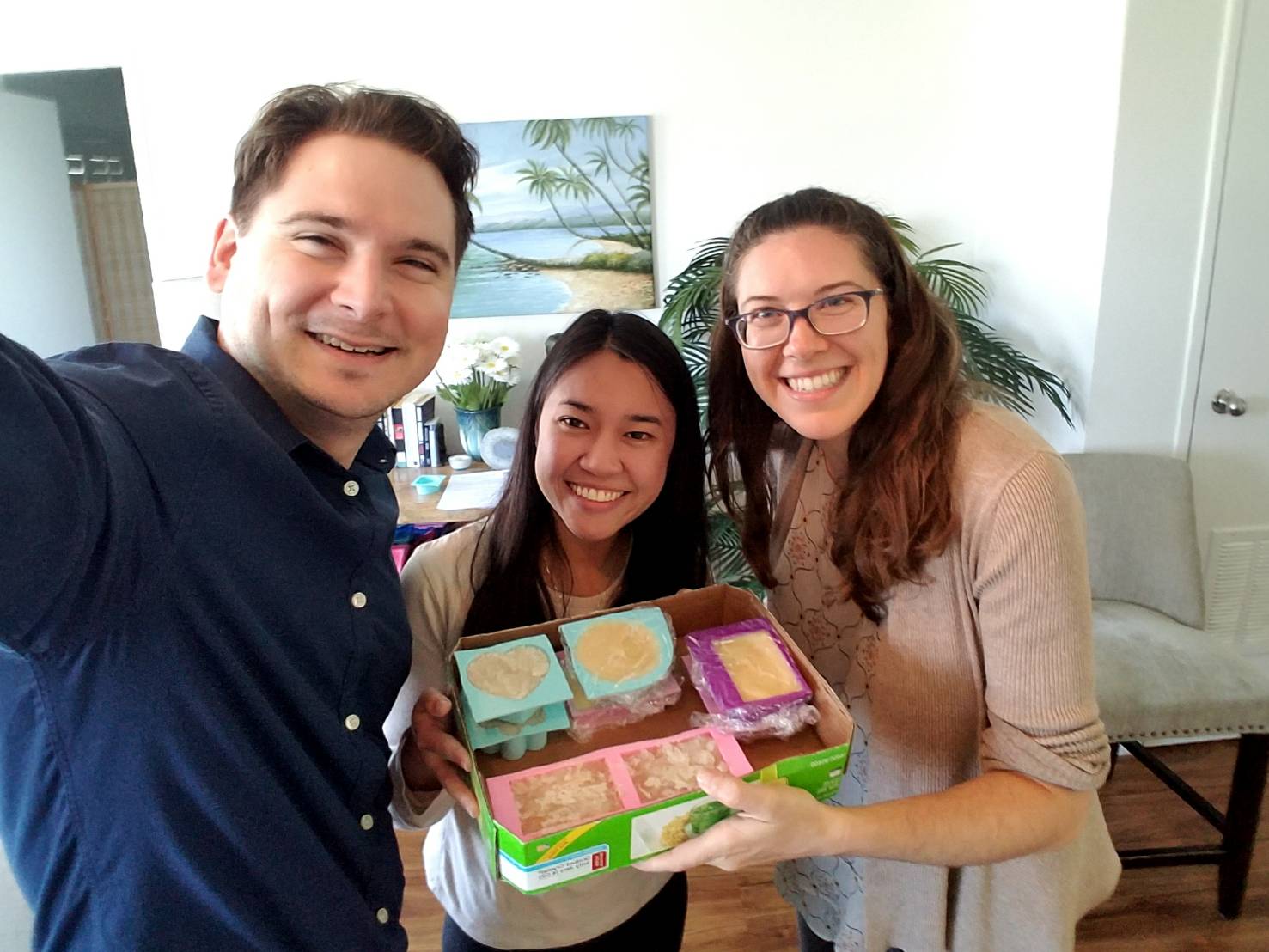 Hi! My name is Lindsay. In 2013, I opened Blue Dot Organics and began teaching large-group classes on how to make soap, candles, lotion and other body & household, natural products, and sold these products as well. However, I am a teacher first, soap maker second; so I decided to make some changes: I stopped selling products, focused simply on teaching small-group classes out of my home, and changed the name to Soap Making Classes & More. I have taught in San Francisco, CA; Long Beach, CA; Pacific Grove, CA; & now, in Ridgecrest, CA.
I have been making & learning about natural, personal-care products since 2012, when I took my first soap-making class with my sister-in-law in Quincy, Massachusetts. I like to joke that it spiraled out of control as we discovered that nearly everything in your home can be made using natural ingredients. So we took a few more classes, learning how to make lotion, candles & more! When my husband & I moved to SF in 2013, I wanted to start something new, and since I had been a teacher long before learning how to make natural products, I decided to mesh my 2 specialty areas and open Blue Dot Organics. I have taught in various capacities ever since I graduated with a Bachelor's in Education in 2006, but I prefer the small-group setting for a more personal experience and so you can get the most out of the class.
My goals are for you to have fun learning something new & making your product in a relaxed, personal environment, and that you leave the class with a solid, educational foundation that you can build upon. I hope to meet you soon!